About
Vortex is a data-driven live wallpaper. The flowing particles move along with a whirling motion, and that motion is calculated from the real world data: weather, temperature, sunrise & sunset, walking or running, they all contribute to the living particle system, right at your home screen.
Vortex was featured on Android Police and 少数派.

Screenshots
Vortex is actually (yet again) built with Unity Game Engine, and this time the performance is pretty great. It would easily hit 400 fps on a Macbook Pro, though the framerate is limited to 30fps on mobile devices in order to save battery.
Google Awareness API is used as data source. There is a built-in color gradient curve applied to the particles, which also adapts to the local sunrise & sunset time. If the weather is stormy, vortex would generate more turbulence in the force field.
Below are images from my PDF version portfolio.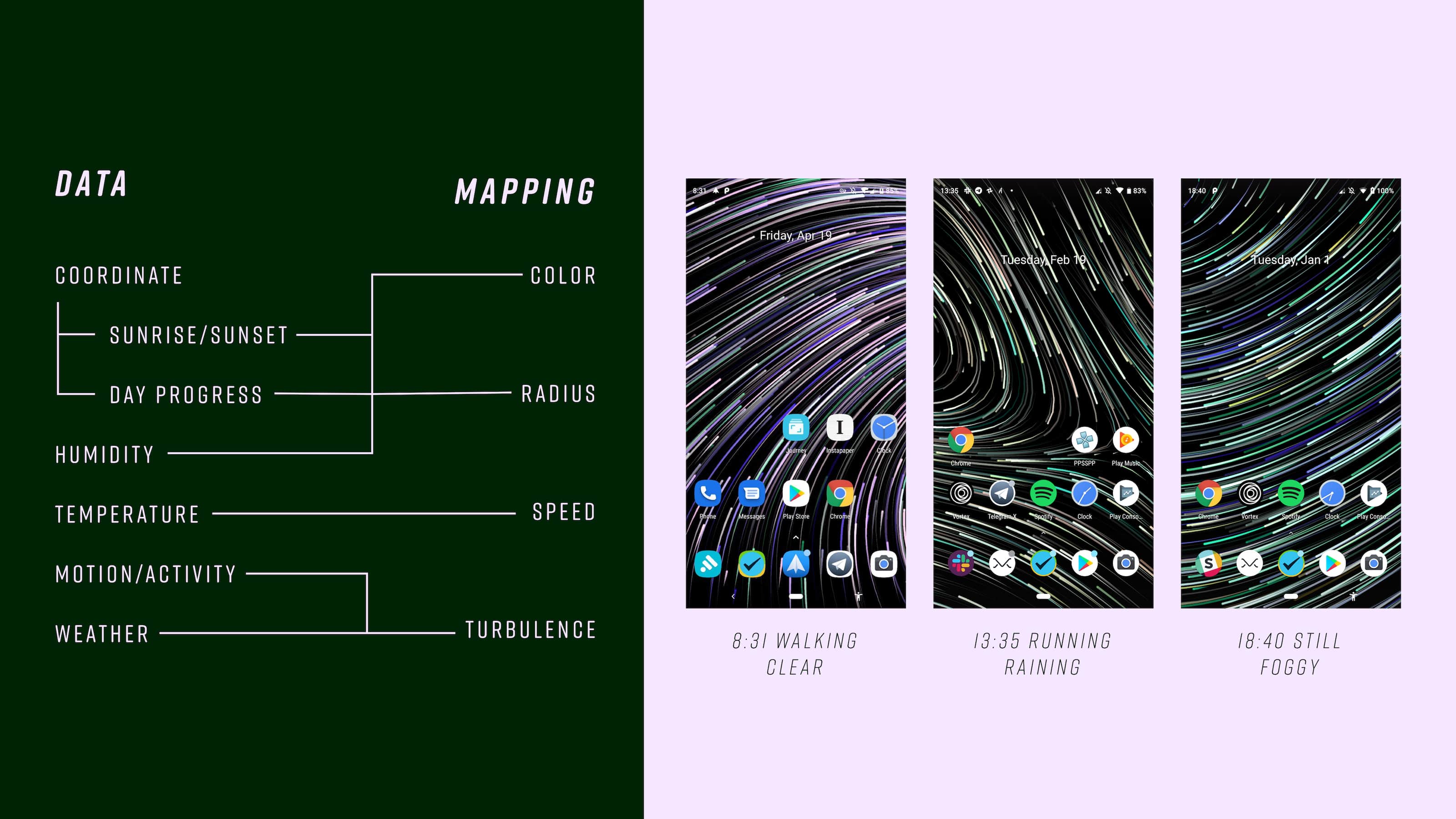 Video
A time-lapse mode was introduced in the 0.0.0.12 (181) version.