About
Echo Chamber is a compilation of posts made on my blog, Twitter, Instagram, and other platforms, as an attempt at self-publishing as well as a yearly project.
Physical Copy
Blurb and Amazon Self-Publishing were chosen for the physical print. Below are pictures of the Blurb version, which you can purchase via their Website.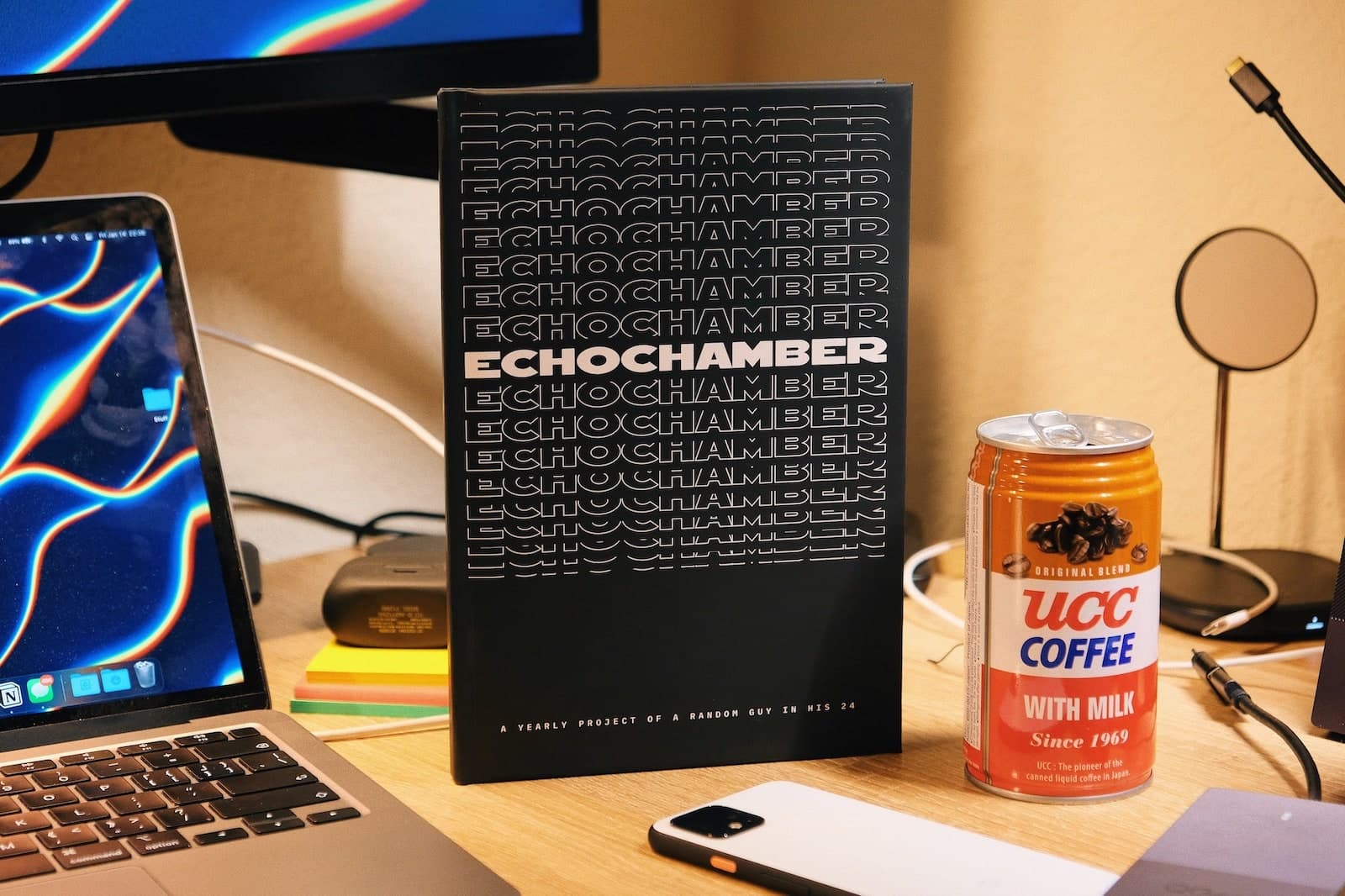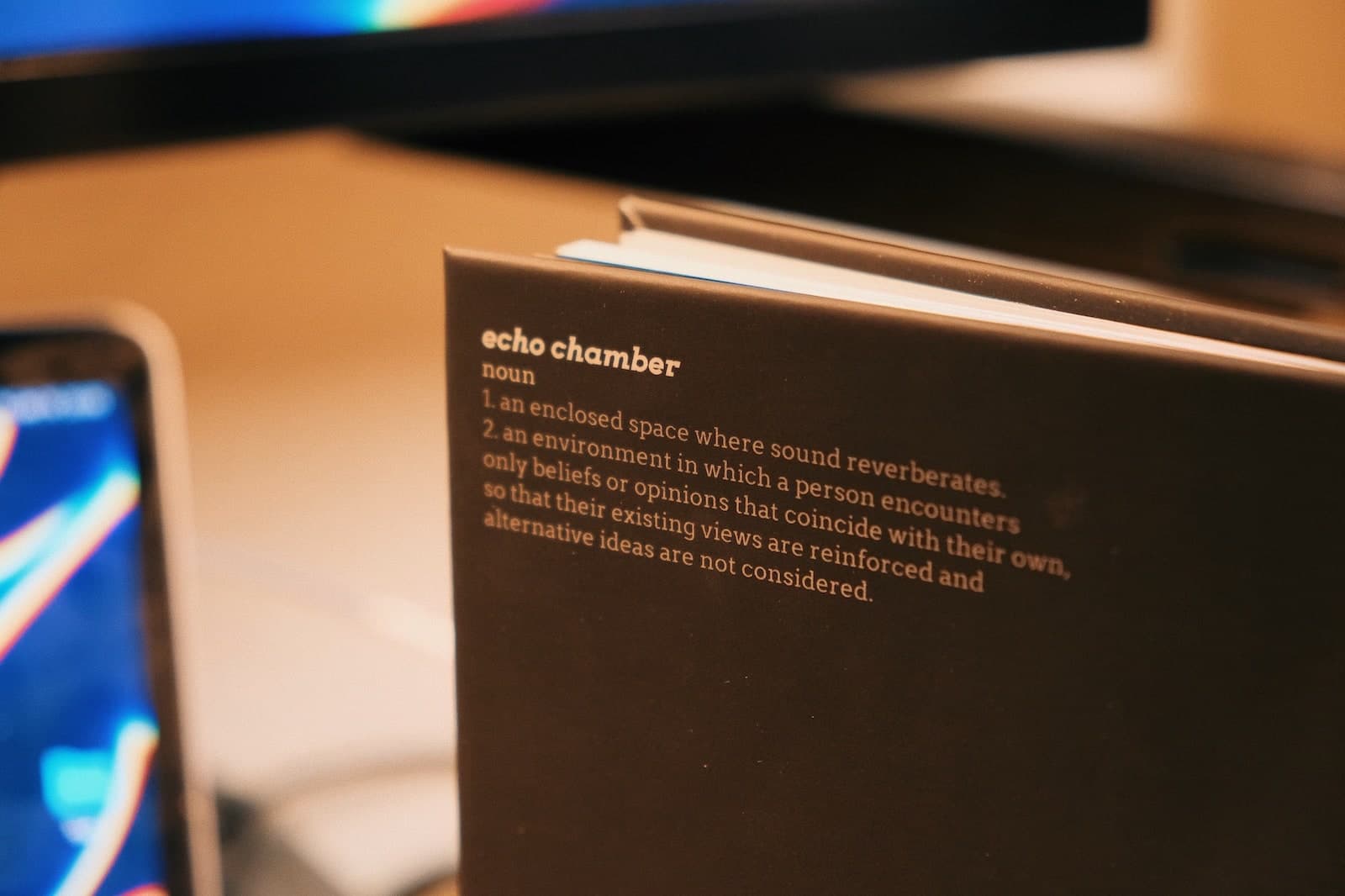 Click to see additional images

Additional Images
Design
The book was designed in Sketch. Each page contains a set of guidelines (Safe area, Trim, Bleed, etc) to match with the specification (6x9 inches, 15x23 cm, Hardcover). Images and texts were then added to the page and positioned to match with the guidelines.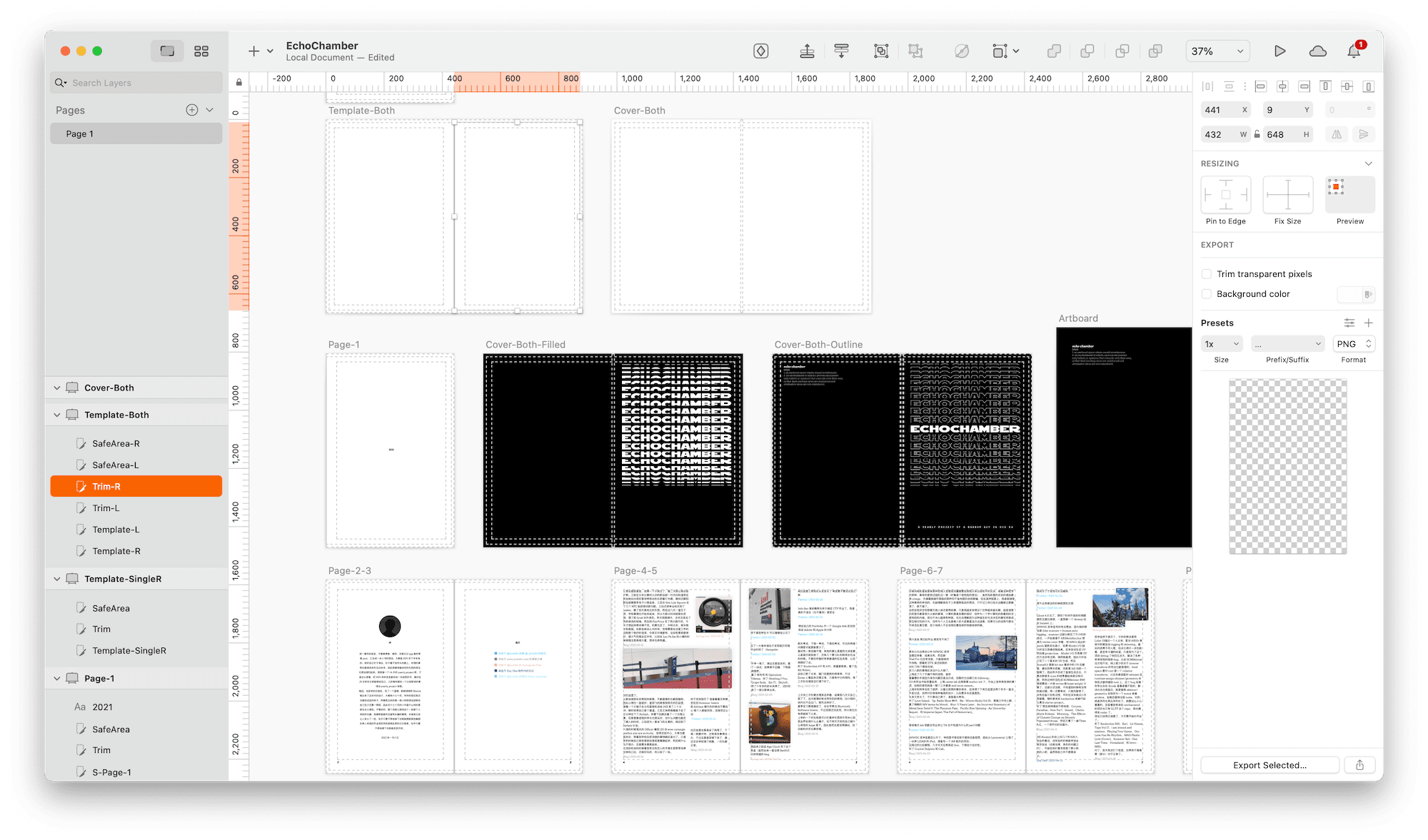 Web Reader
The web reader was built with Vue and TurnJs to mimic the feel of a real book.